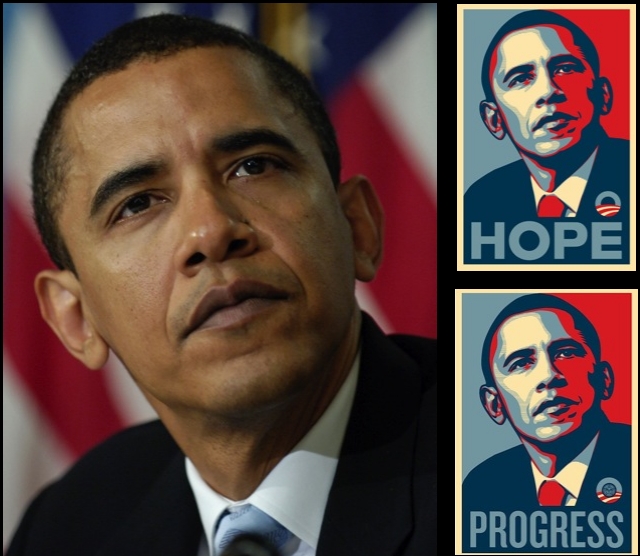 The image on the left is the photograph that was used by street-artist-turned-gazillionaire-artist,
Shepard Fairey
, to create the iconic HOPE and PROGRESS posters seen by nearly everyone during the campaign. He sold over 500,000 posters during the campaign and basically saw his career being made by it.
What blows my mind is that the man who took the original photograph, Mannie Garcia, never gave his permission for him to use it and was never compensated for it in any way. More strangely, he never even realized it was his photo Fairey had used until the day AFTER the inauguration.
That just blows my mind.
I'm just sayin'…