We were having a beer at the Arbor Brewing Company last night after spending the day preparing for four solid days of Get Out The Vote (GOTV) activities. We'll spend 12-hour days (or more) between now and when the poll close on Tuesday getting Barack Obama elected.
While we were at the pub, Sarah Palin stopped by and Mrs. E. snapped this shot: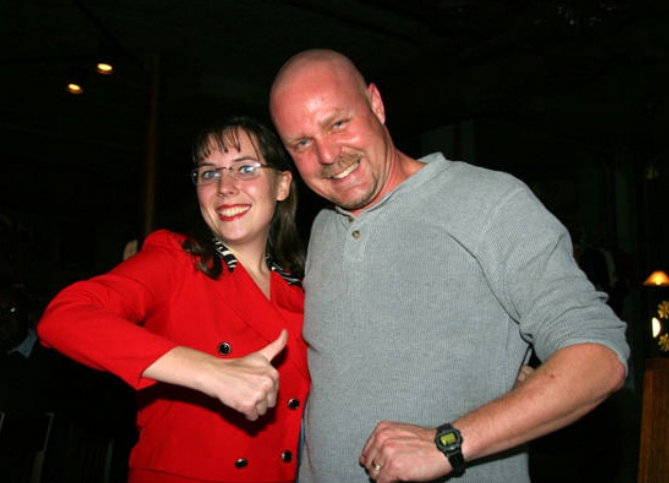 It's also on the Huffington Post as part of Sarah Palin Halloween Costume slideshow.
Good times, you betchya.
Oh, yeah, and tonight? We're part of a smallish group that gets to participate in a conference call with Senator Obama himself. Probably one of our last times to do something like this before he becomes president. Pretty danged cool.
I'm just sayin'…