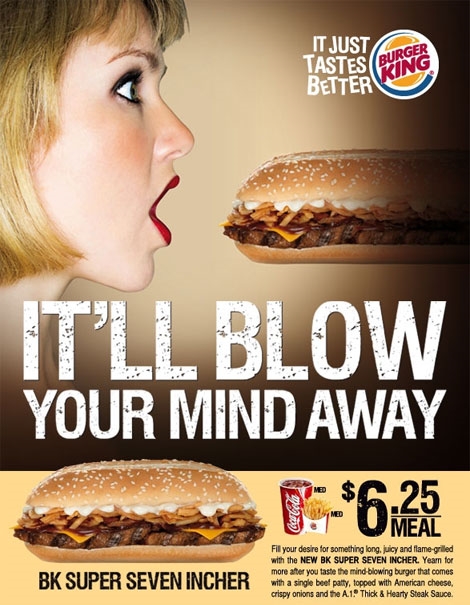 Burger King is the place to go if you want to get (your mind) blown.
Ad text:
"Fill your desire for something long, juicy and flame-grilled with the NEW BK SUPER SEVEN INCHER. Yearn for more after you taste the mind-blowing burger that comes with a single beef patty, topped with American cheese, crispy onions and the A1 Thick and Hearty Steak Sauce."
Perfectly subtle. I love that.
(H/T: Deus Ex Malcontent)
I'm just sayin'…